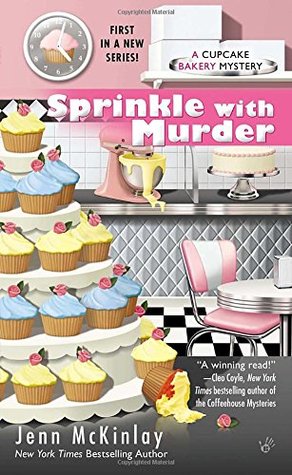 Synopsis:
Melanie Cooper and Angie DeLaura are finally living out their dream as the proud owners of the Fairy Tale Cupcakes bakery. But their first big client is a nightmare. She's a bridezilla who wants 500 custom cupcakes for her wedding.
When Mel stumbles upon the bride-to-be dead-by-cupcake, she becomes the prime suspect. To save themselves and their business, the ladies need to find the real murderer, before the cupcake killer ices someone else.
Review:
This was just an okay book for me. I liked the cupcake bakery portion of this book. The cupcakes that the owners create sounded really good and I may end up trying a couple of the recipes included in the back of the book. I liked Mel and Angie toward the beginning of the book. As the story went on I found them, especially Mel, to be a little immature for 34 years old. Also, a couple of the secondary character's behavior seemed to be really over the top and didn't really add anything to the story. I was able to figure out who the killer was, it was just the "why" that surprised me. There are a couple of things left unresolved. Overall, I liked the book. I may consider reading the next book at a later date to see how things turn out.