Stacking The Shelves is all about sharing the books you are adding to your shelves, may it be physical or virtual. This means you can include books you buy in physical store or online, books you borrow from friends or the library, review books, gifts and of course ebooks!
The Sunday Post is a weekly meme hosted at Caffeinated Book Reviewer. It's a chance to share news~ A post to recap the past week on your blog and showcase books and things we have received. Share news about what is coming up on our blog for the week ahead.
Mailbox Monday
is the gathering place for readers to share the books that came in their mailbox during the last week. Warning: Mailbox Monday can lead to envy, toppling TBR piles and humongous wish lists.
LAST WEEK ON THE BLOG
THIS WEEK ON THE BLOG
Review - Gone with the Ghost by Erin McCarthy

Best of the Bunch - May 2017

Giveaway - Gone with the Ghost by Erin McCarthy

Book Tour + Review - Marriage is Pure Murder by Staci McLaughlin

Book Tour + Review - Bearly Departed by Meg Macy

My To-Be-Read List meme - June 2017 Voting
BOOKS IN MY MAILBOX
Kindle (Freebie)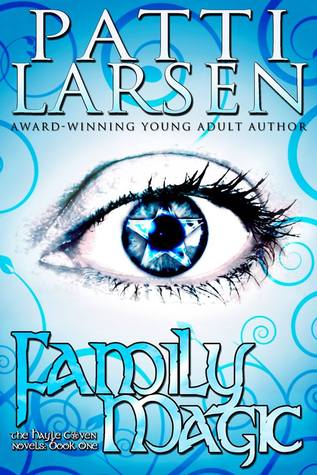 Kindle (For Review)
Engaged in Trouble - Jenny B Jones
Paperback (Bought)
OFF THE BLOG
This was a busy week for us.
I worked on Monday and Tuesday night. Monday night was a little different for me. I am always at one of the church campuses when we work childcare, but Monday night I was filling in for someone else. It is a life group class that is held at the pastor's house. They live in the rich part of town in this gigantic housing development. I didn't think I was ever going to find their house, lol. I took a left into the development and then after that it was a series of lefts and rights until I ended up in the cul-de-sac where their house is. Whew. I had to GPS myself in and out of there.
On Wednesday, Chris had his follow-up with his orthodontist. It is almost time for his braces to come off, so he is pretty excited about that. After his appointment, we took him and Logan to the Pokemon League meeting. It's where a group of people gather once or twice a week and play the Pokemon card game with each other. Up until this point, Chris and Logan have just been collecting the cards but now they are interested in playing the card game, so the people in the league are teaching them how to play. It's pretty neat. Everyone there is really nice and Nintendo sends the leader promo stuff to pass out to everyone, so they get new cards every week and things like that.
On Thursday there was a luau themed dance at Chris and Logan's school. Chris wanted to go, but Logan didn't. After we dropped Chris off at the dance, Logan, myself, and my husband went out to Wendy's to get a Frosty treat. We wanted to do something special with Logan since he wasn't going to the dance. He apparently has some kids at school that make fun of him so he was so self-conscious about going to the dance, he ultimately decided not to go. I had a talk with him about how he would be going for himself, to have fun... not for anyone else and that he shouldn't let other people stop him from doing things he wanted to do. He still wasn't comfortable going though so we let him skip it. The school has 2 dances each year so he can always go to one next year. It just absolutely breaks my heart that kids can be so mean though. He's only 9. :( There's just no sense in it. I'll never understand why kids feel the need to be so mean to others.
On Friday, we took Chris and Logan to Chick-fil-A for the Stuffed Animal Sleepover that they were having. Once or twice a year, Chick-fil-A hosts the event where children can bring in their stuffed animals to have a "sleepover". That night, after the restaurant is closed, the employees take all the stuffed animals and have them doing different things throughout the store, then post pictures of the animals' shenanigans on Facebook and Instagram. This year though, they expanded it to where the animals went out into the city and got into different things. They usually never leave the restaurant so that was pretty cool to see them out and about in different places.
We went back on Saturday morning to pick up their animals. Each animal was sitting down at it's own place on the table and the employees had some goodies for the kids. Each child got a free kids meal coupon, a pencil, a cow hat, and a printed picture of their animal somewhere in the restaurant.
Yesterday we took the kids to the bowling alley to use their summer pass that their Nana and Papaw got for them last week. They get 3 free games plus free shoe rental every day until September 4th, which is an amazing deal for only $26 per child. I had to work last night so Chris and Logan stayed home with and spent some time with Dad watching one of the Harry Potter movies.
Today we are mostly just going to hang around the house and relax. This afternoon we are going to take Chris and Logan to a skating rink a couple cities away. They are having an event for kids and are offering free admission and free skate rental. It's a rink we've never been to, so we figured we'd go check it out. Can't beat free, right? ;)
WEEKLY FUNNY
I find it a little disturbing how very, very accurately this describes me.